We are The Flavoured Shortbread Bakery.........
We all like to have a treat sometimes, and our shortbread rounds are just that, bite sized indulgences made entirely by hand and flavoured with wonderful fresh herbs and spices.
Our shortbread is flavoured with a combination of herbs, spices, fruits, nuts and sometimes a little alcohol! Some combinations are well-known, others not so much, but all flavours we think are delicious and work really well together! We have worked to develop the right balance between the sweetness of the shortbread dough and tang of the herbs, spices and other ingredients to produce delicious, delectable, indulgent treats.

Our shortbread contains no preservatives, we add only natural, non-processed ingredients for our flavour combinations and we use a traditional recipe to make the shortbread dough with only butter, flour and sugar.
We hope you will come to love our shortbread as much as we do!
Our Ingredients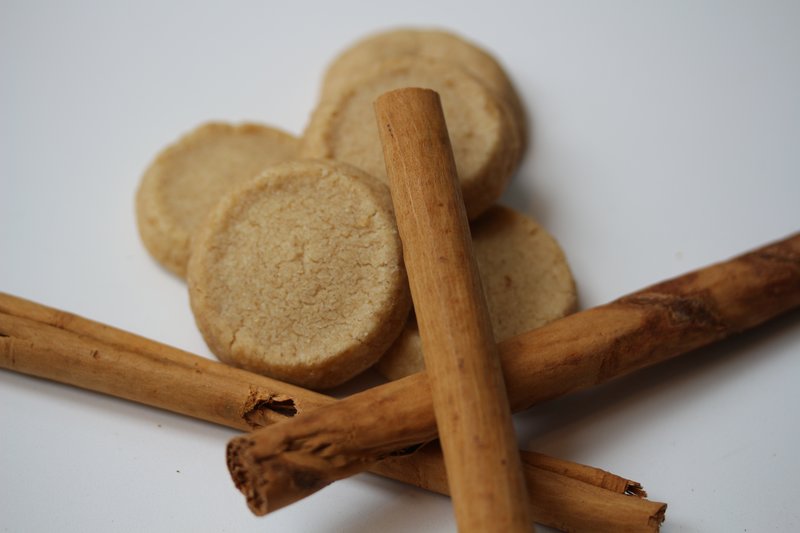 We source all our ingredients from UK suppliers with a preference for local suppliers.
Our butter comes Bookham & Harrison Farms in West Sussex.
Our flour is made from wheat grown in the UK and is milled in Oxfordshire
Our sugar is fairtrade.
All our flavourings are from UK suppliers, but the original source will be outside of the UK in some cases.
Our packaging can be recycled - though the tubes should come in handy for other uses!